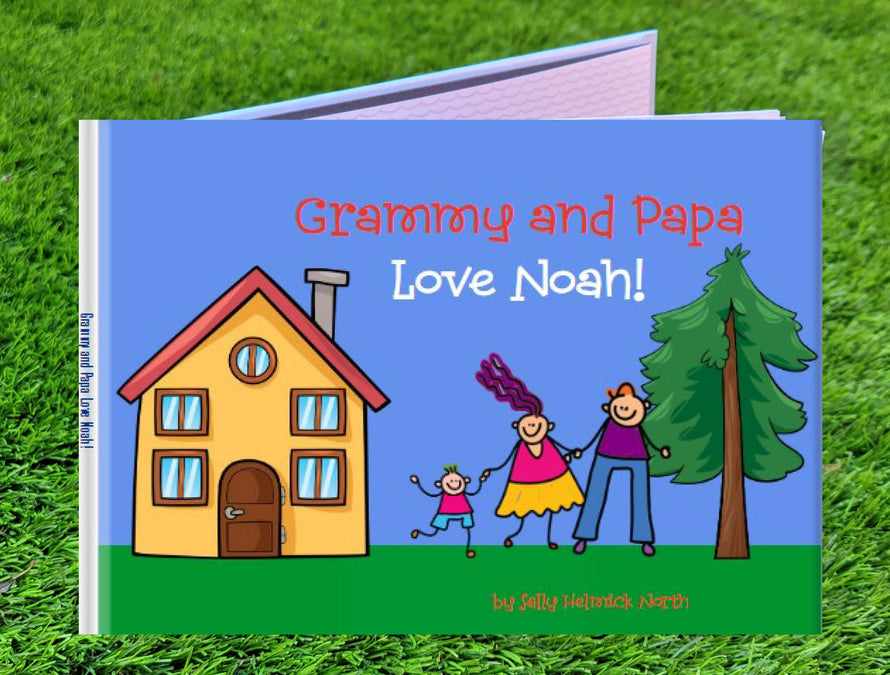 Loves You Book
"More than a horsey wearing a suit...or a cow that has a dress on! That would really be a hoot!" A really cute book that talks about how much you love your little one. Personalize with any names. 20 glossy pages. Available in hardcover or softcover. You should receive your book in about 2 weeks.
Loves You Book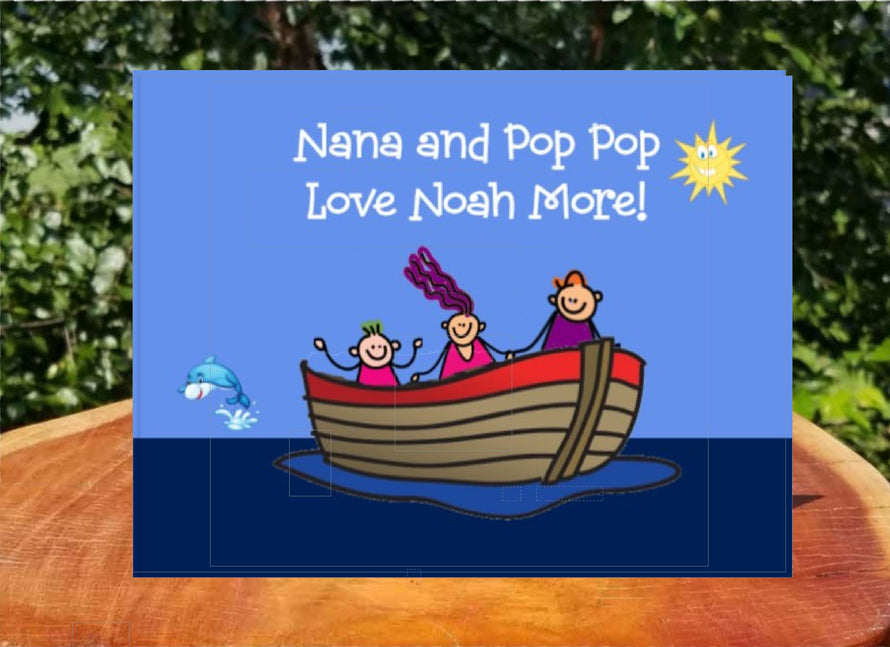 Loves You Book - Beachy
A different version of the Loves You book with all kinds of silly marine life. "More than a starfish playing in the sand...or a bull frog drummer in a rock and roll band!" 6 x 8 hardcover or 5 x 7 softcover with photo quality pages.
Loves You Book-Beachy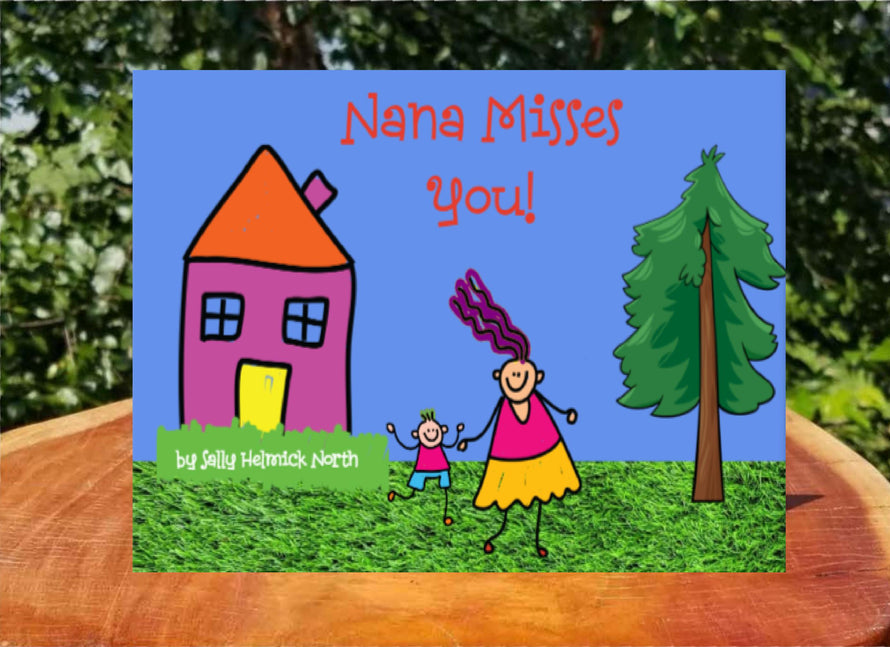 Miss You Book
Nana misses you and wishes she could play with you. Available in hardcover 6 x 8 or softcover 5 x 7
Miss You Book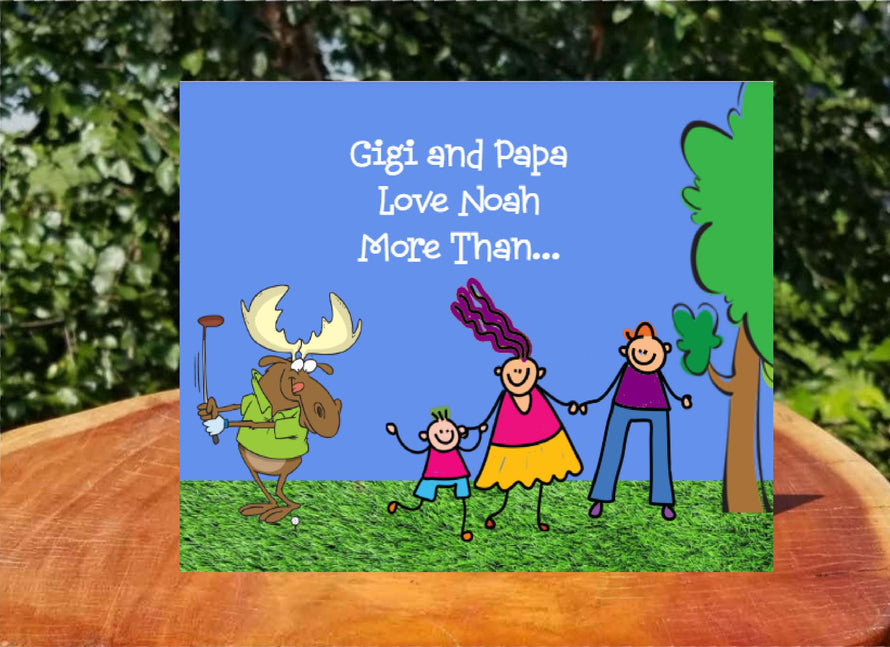 More Than...
"More than a moose with a fancy swing, Gig loves Noah more than anything!" More silly animals and short rhymes to make your little one smile.
More Than Book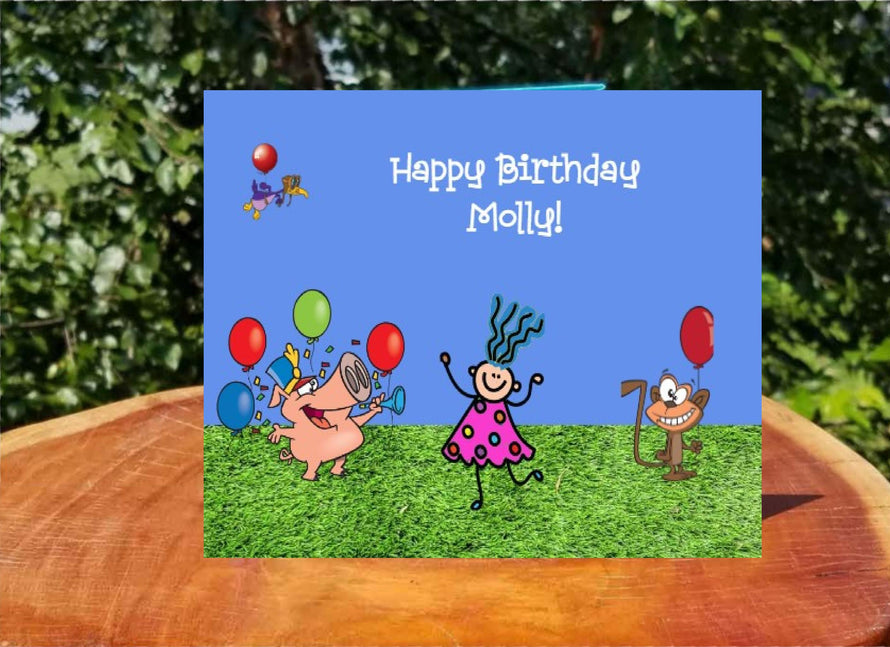 Birthday Book
All the silly animals gather in the park for Emma's birthday! Only available in 5 x 7 soft cover.
Birthday Book
Welcome to Loves You Books!
Hi! I'm Sally Helmick North, and I love writing and designing children's books! All of my books are made with sweet and simple rhymes and adorable images. They are available in 6x8 hardcover or 5x7 softcover. Once you order a book, I will personalize it with your names and send it to my printer. Once complete, they will ship it directly to you. You should receive it in about 2 weeks.
Happy Customer Reviews
Loved this little book! My granddaughter was exited to see her name on the front and inside the book!



Elaine
Absolutely adorable book purchased for our grandson. Super quick shipping too. Already purchased another one.



Gwen
Excellent quality and great communication! A++++



Delores
Love, love, love this book. So adorable, and super fast shipping. Highly recommended!



Gwen
The book arrived promptly and as described. The content of the book was adorable and I can't wait to read it to my soon to arrive grandson. I would definitely recommend this book for any grandparent or family member.

Stacey
Arrived just as expected. Loved it!



Kristin
LOVE these books!! This isn't our first order, and won't be our last! Thank you!



Sheryl
Beautifully done, love the personalization!



Angela
The book turned out perfect. We plan on using it as the sign in book for the baby shower. We are very pleased.



Darlene